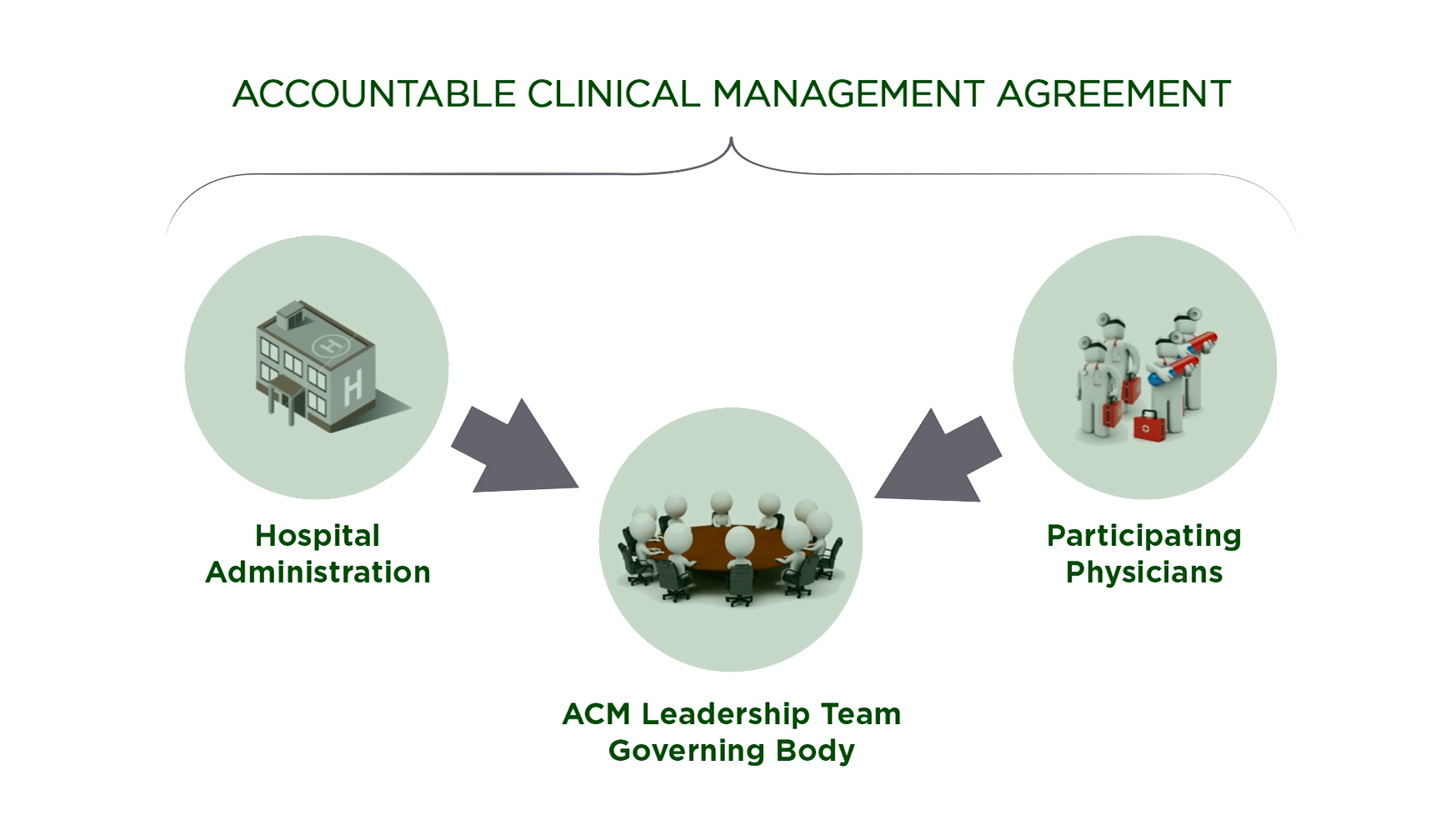 What is Accountable Clinical Management (ACM)?
The Accountable Clinical Management (ACM) is a model of shared governance to promote meaningful engagement of physician leaders in partnership with hospital administrative leadership. The ACM creates an environment for community physicians to come together and make decisions and provide input in the area of clinical care, operations, finance, new program development, and strategy—all in an effort to improve patient service and quality. Ultimately, the program is based upon certain quality and efficiency goals and the physicians are financially aligned to achieve these goals.
Why has Conway Regional created this arrangement?
This new type of partnership brings hospital management and member physicians together in a new way to improve quality of care for our patients. The ACM Model empowers physicians to make decisions and impact the delivery of care in a positive way. Over time through the implementation of this model, Conway Regional and its physician partners will be primed to be successful in a changing healthcare environment.
Who participates in the ACM?
There is no requirement that a physician practicing at Conway Regional Health System participate in the ACM. Physicians who participate in the ACM are compensated to embrace the model and work collaboratively to achieve the "triple aim" of true healthcare reform—better experience of care for patients, better health for populations, and lower cost of care.